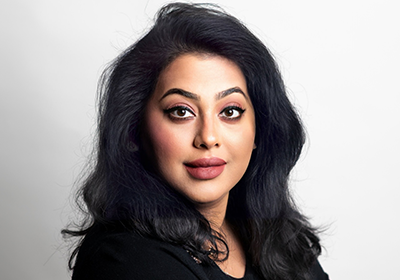 Apr 6, 2022
Now more than ever. employers need to look at reality over perception and understand the true data of their employees and covered family members' healthcare utilization. Dr. Johns looks at the health of our populations in a realistic way - one that focuses on human actions and supporting data to improve the value of wellness programs. With her Captive-perspective and focus on the whole person and data analytics, Dr. Johns, will help us to rethink the design of wellness programs and how to make the most of them. Join us to discover:
Why we need to shift from reactive to proactive care

Why preventative care with a focus on changing individual behavior should be front and center

How healthcare is changing because of the COVID-19 pandemic
Everyone is invited! Sign up here now.
About Leena Johns, MD
Dr. Leena Johns' particular area of interest is health data analytics. In her role as Head of Health & Wellness at MAXIS GBN, she works with multinational clients and local organizations using claims data analytics to derive cost drivers, trends, and areas of greatest financial change. She works with key stakeholders to identify the areas to focus on from a management perspective, recommending changes and modifications to policy terms and conditions as well as network regulations to mitigate the trends observed in the analytics. She is also responsible for developing and implementing health and wellness strategies globally. Dr. Johns spent much of her earlier career working in the Middle East and the USA and has extensive experience in dealing with global medical claims data.

Before joining the corporate world, she worked as an E.R. physician in both private and mission hospitals in the UAE and India. Dr. Leena Johns speaks four languages, is an occasional television presenter for a US-based Asian network presenting a show on health and current affairs, and contributes to magazines, writing on health and wellness issues.