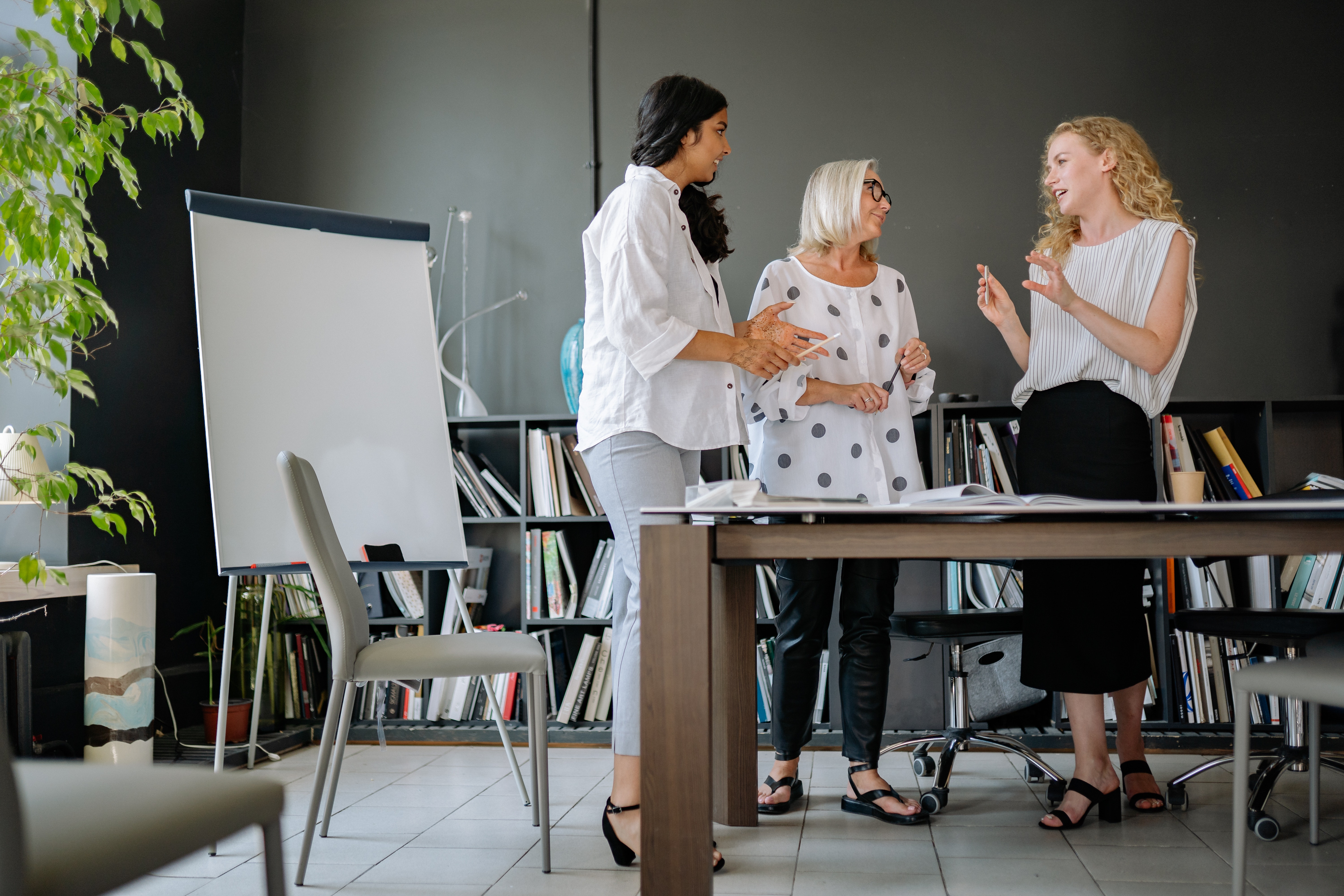 Planning for Your 2023 Annual Open Enrollment: 4 Strategies to Consider for Greater Success
Sep 26, 2022
Photo by Yan Krukov
Since the pandemic, most employers have seen significant shifts in how to manage open enrollment periods. From big fairs onsite to virtual meetings, and emails sent with pdfs, intranet links, or pre-recorded presentations, there are many variations. This year, more organizations, including educational institutions, are turning to a hybrid model to meet the needs of as many employees as possible.
Whether in person, virtual, or hybrid, edHEALTH's Vice President Nancy McConaghy shares four simple tips that can help organizations host a more effective annual open enrollment period—for Human Resources staff and employees alike.
1. Communicate
"It is ok to overcommunicate when it comes to health-related benefits," notes Nancy. It is important that staff understand how benefits may change in the coming year. "With everyone working so hard, it's easy for employees to miss an email or intranet post. Sharing in different ways helps ensure your employees will read important messages." Indeed.com notes seven channels for effectively communicating with employees: in person, email, documents, instant messaging, videoconferencing, phone, and social media.
For schools and other campus-based work environments, posting flyers about upcoming fairs or open enrollment in common areas remain an effective way to reinforce emails sent. In fact, the best locations to post are often where the fairs will be held, like a popular conference room or cafeteria, and in other high-traffic areas for employees onsite.
2. Highlight Benefit Changes
It's no secret that medical costs remain on the rise. The reasons are many, including many people who deferred care during the pandemic have returned to their providers (and, in some cases, with more costly care now). By highlighting changes, e.g. premium or cost-sharing and why, employees will recognize that employers are doing what they can to ensure quality and comprehensive coverage.
It's also helpful to keep messages short and simple. Including a short preface about why the changes when you first share new benefits information can go a long way.
3. Invite vendors to participate during open enrollment
"There's nothing better than having your vendors onsite to speak directly with employees," states Nancy. "Human Resources staff do a phenomenal job with presentations and documents to inform employees about their health benefits. That said, having vendors (like your health plan partners, pharmacy vendors, EAP representatives, or dental carriers) bring added value." The third party is also valuable in case employees are not comfortable speaking with coworkers directly.
Since the pandemic, vendors have also found effective ways to attend virtually. Whether in person or via video, your vendor representatives can be extremely helpful in answering employee questions during health fairs or meeting presentations. Employees getting answers right away is a win-win for all involved.
4. One size does not fit all
Since the pandemic, it's even more helpful to remember that what works best for one employee doesn't work for all. When planning for open enrollment, consider the following:
People learn in different ways. Recognizing that some employees learn best through conversation, like talking with someone at a health fair, others absorb information when sent in advance so they can review the information on their own time.
Employee schedules vary. Depending on your industry, for example in higher education, healthcare, or manufacturing, you may have staff who work late afternoons or evenings. If you are hosting a health fair or presentation, finding a time slot that overlaps with different shifts helps for both attendance and employee appreciation.
Different comfort levels since the pandemic. There are many reasons for people feeling differently about group settings these days, be it a chronic condition or immunocompromised family member, a combination of tactics during an annual open enrollment period is valuable. Nancy notes, "In a way, the hybrid model is practical for today's workplace environment, and a great solution to meet more employees' preferences."
While these tips may seem simple or obvious, considering them can really make a positive difference during your upcoming open enrollment period.
Have questions about any of these suggestions? Please reach out to edHEALTH Vice President Nancy McConaghy.
Additional resource when considering communications


This recent Mercer paper about benefits enrollment highlights some simple but effective ways for

Reframing the Employee Experience

.

It's a quick read that we recommend.